FEAG SLK Elektro s. r. o. Komárno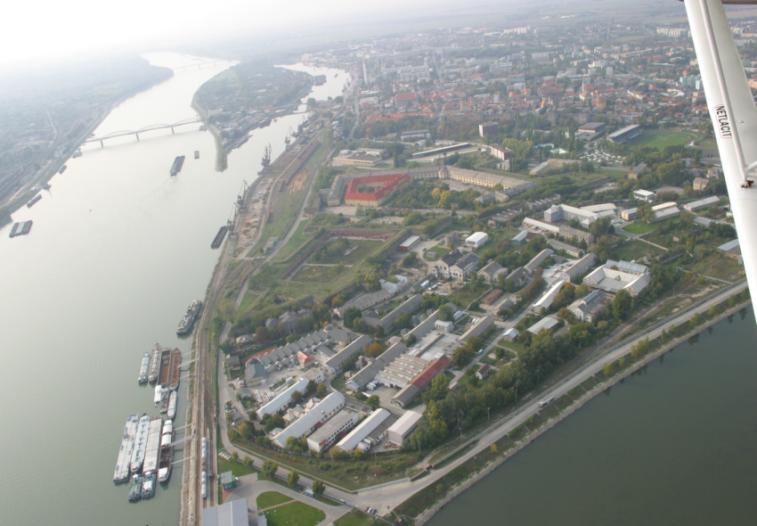 Under our name is a company with a wealth of experience and more than 40 years of tradition. Until recently, the company's production activities were focused on the production of marine electrical switch panels for ships rated at up to 1000 V and 3000 A, switch panels, control panels and control consoles.
The company's primary electrical engineering products consist of a diverse range of products used to power rolling stock, in power generation, in electricity generation, and in electricity transmission and distribution, as well as control panels and consoles for technological lines.
Traditionally, sheet metal production, especially welded structures made of stainless steel, carbon steel and aluminium alloys for rail and power generation equipment, has been a strong and developing sector.
In addition to welded structures, our company has a wealth of experience in the thick-layered bonding of light metal containers for rail equipment.
Historical foundations and the present-day company:
The city of Komárno entered modern history at the end of the 19th century due to its shipbuilding. As this production progressed in 1963, the yard in Komárno started its own production of predominantly atypical electrical switching and control equipment to complement its shipbuilding.
A big boom in successful production started in the second half of 1992 after the founding of SLK ELEKTRO spol. s r. o.
The results of this work are thousands of switch panels, instrumentation cabinets and control consoles on ships, locomotives, trains and in various industrial applications as well as the high technical level of production and the professionalism of its personnel.
In the face of difficult competitive conditions, our company has succeeded as a supplier of electrical switching equipment for various investment projects domestically and abroad and switching equipment for ships, per Germanischer Lloyd specifications, and for powering switching equipment for rolling stock compliant with international standards such as: DIN, VDE, ISO and IEC.
Our activities have also produced hundreds of welded and bonded cabinets for rail equipment.
The arrival of FEAG as an investor is a very important milestone in the development of our company, as our company joined the FEAG Gruppe group. This partnership has opened up new opportunities for our company and its production capacities and delivered in the development of products for new customers and new areas of the electrical engineering industry.  
Our focus on quality is underlined by the company's DIN EN ISO 9002 quality management system certification, which it has maintained since 1998, and DIN EN ISO 9001:2000 certification from Germanischer Lloyd, which followed in 2001; the company has maintained DIN 6700-2 and DIN EN 729-2 welding certification since 1999, with DIN EN 15085-2 certification from SLV Hannover maintained since 2010. Projects completed in accordance with DB's demanding criteria and specifications are further proof of the positive development of our quality management system.
We offer a broad range of products:
switch panels and switch cabinets – with power ratings of up to 5 kV, in marine configuration with the ability to simulate ship-board power generation using our special test facility
control panels and consoles
SIVACON switching equipment
switching equipment for industry, power transmission and distribution, and control panels and consoles for technological lines.
production of complex welded carbon steel, stainless steel and aluminium alloy structures, including DIN EN 15085-2 compliance
engraving – various types of PVC, brass sheet and aluminium sheet metal tags.
We produce these products in non-standard configurations per customer specifications and documentation with special emphasis on their function, placement, compliance with all applicable regulations, weight limits, and more.
We are looking forward to working with you in the future
FEAG SLK Elektro s.r.o. Komárno
Your reliable partner